This portrait series, to which I keep adding photos, is a tribute to health workers around the world, tirelessly striving to save lives and make the world a better place for all of us.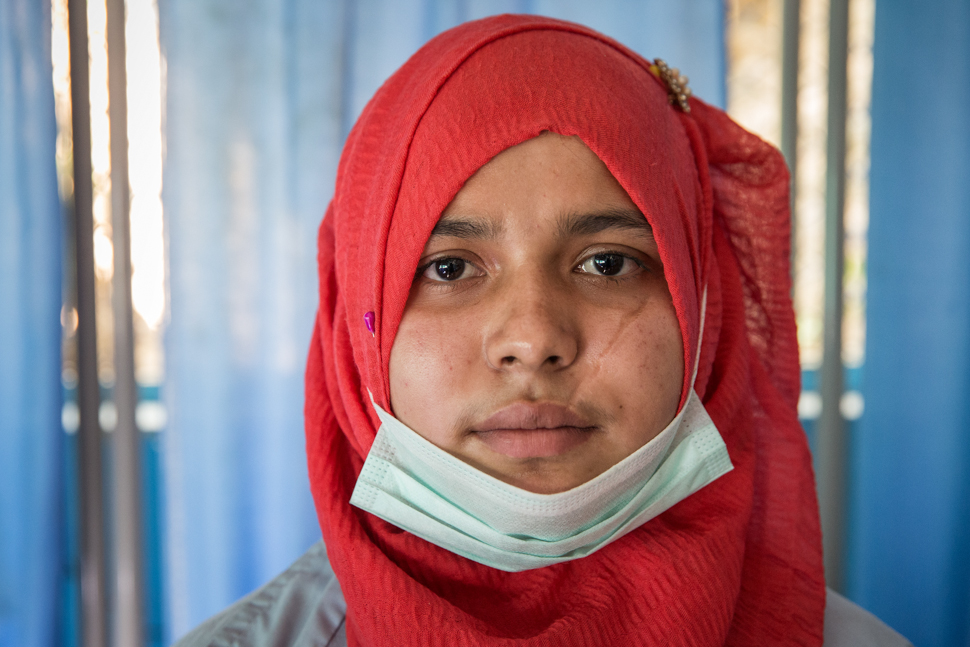 "My job is to ensure that everyone understands why vaccines are so important. The relationship of trust is essential, in particular for community health workers."
Shabnoor was born in the refugee camps of Cox's Bazar, Bangladesh. Today, she is a community health worker and goes from door to door to identify unvaccinated children and give parents information about vaccines.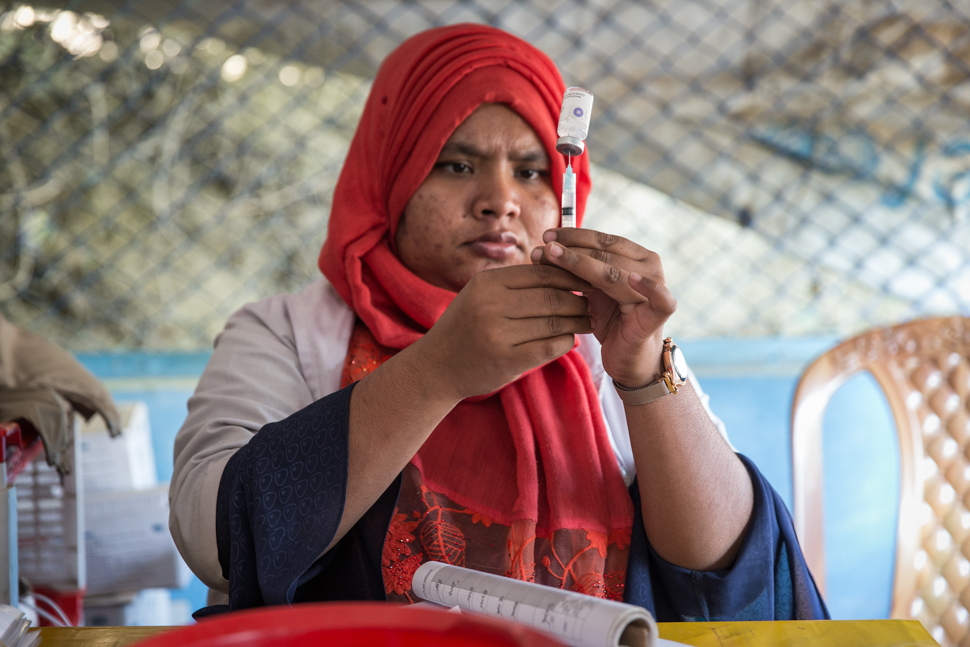 "Vaccines help prevent diseases, and they save a lot of lives. I became a health worker to help people stay healthy and find peace."
Sonia works at a primary health care centre in Cox's Bazar, Bangladesh. She provides vaccines and other health services to Rohingya refugees sheltering there. She became a health worker because she wanted to put her skills to good use.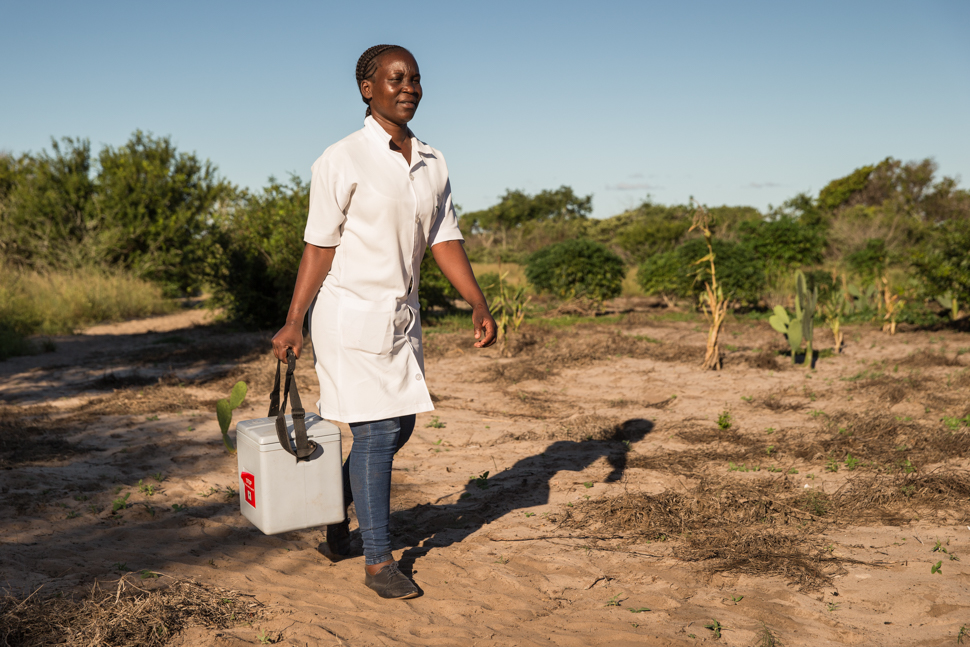 "When I started to work in the Nampula province, many parents refused to vaccinate their children. They thought that the cholera vaccine we were giving them actually was the cause of the disease. It was really hard work to make parents understand that the vaccine helps to keep their families healthy. Together with religious leaders, we organised information sessions to dispel rumours."
Etelvina comes from Maputo, Mozambique. For ten years, she has worked as a community health worker, bringing vaccines to people living in hard-to-reach areas of the country.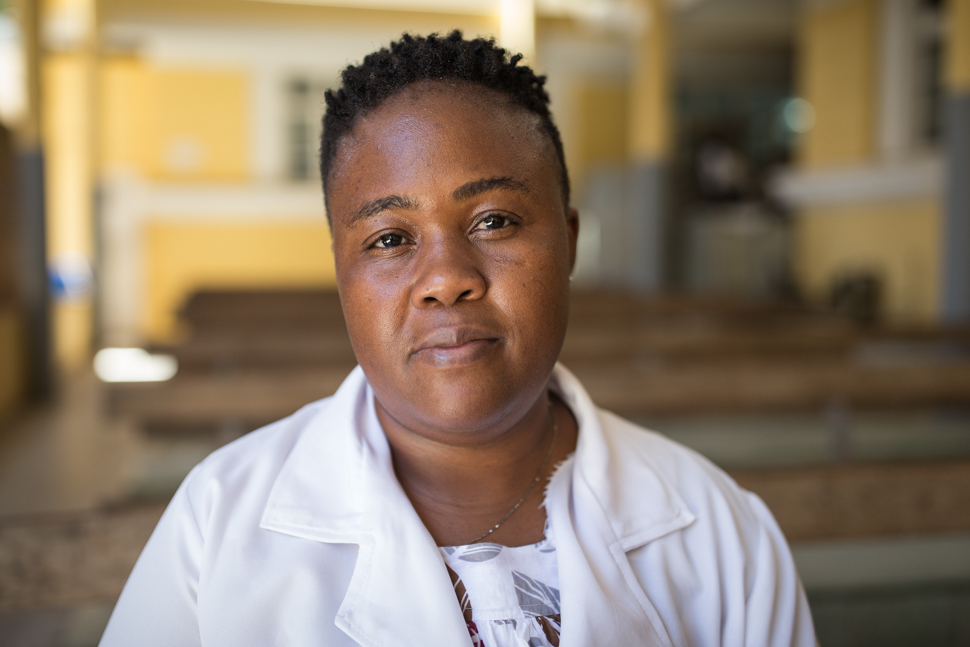 "We start the immunisation session at 07:00 and continue until at least 15:30, but we don't finish before the last person in line has been vaccinated. Many mothers rush during their lunch break to bring their children here as they cannot afford to skip work."
Marta is leading a team at the immunisation ward of Centro de Saúde do Alto Maé in Maputo. She always dreamt of becoming a health worker, like her mother before her.